Today, Gimbal is excited to announce the addition of new data and metrics to our User Dashboards.
I. Location Permission Trend
App developers were interested in learning if they were asking users the appropriate location permissions upon app download. Similarly, marketers wanted to know more about their addressable audiences for location-based push messaging.
Gimbal now provides you with a trend of location permissions to help you better understand users' opt-in behavior over time. (Note: This also includes "While In Use" permissions applicable for iOS).
Additionally, you can tap into our existing Application filter to obtain the permissions for a specific application if there are multiple ones being used.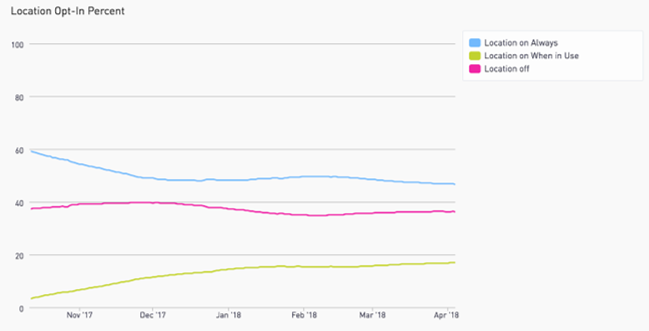 II. Bluetooth Permission Trend
Similarly, developers and marketers wanted to know how many of their users have Bluetooth "On," so we created the below dashboard which provides details on the percentage of users who have Bluetooth on over a monthly period. This can be useful for understanding addressable audiences with beacons.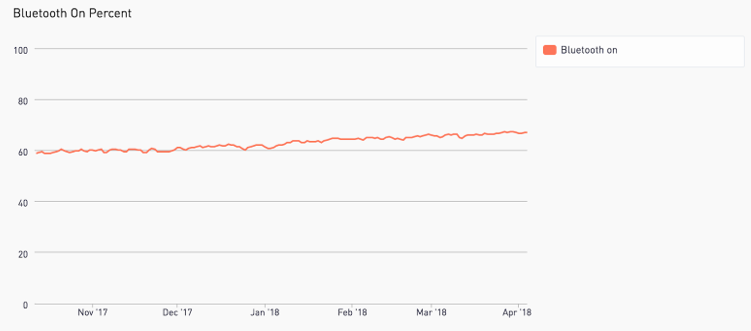 III. Weekly Active Users
We added a weekly active user chart for more granular insights into your application's end-users. (Note: This number will be different from monthly active).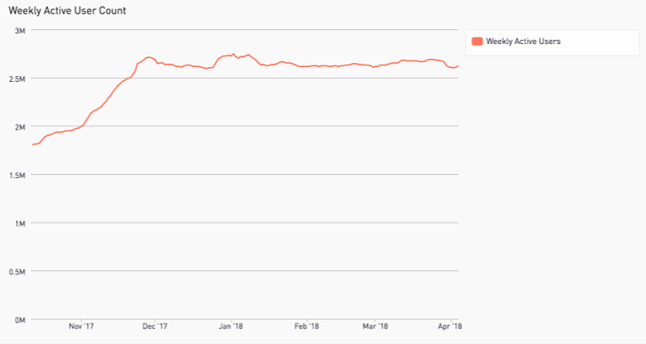 Please make sure that you are logged in to your Gimbal Manager account to see the above dashboards.