To activate a beacon within your organization, start by navigating to the Beacon Management page under the Beacons menu item.
Step 1: Once on the Beacon Management page, click on the link at the top of the page titled, "Activate Beacon".

Step 2: Enter the name and factory ID of the beacon you're activating.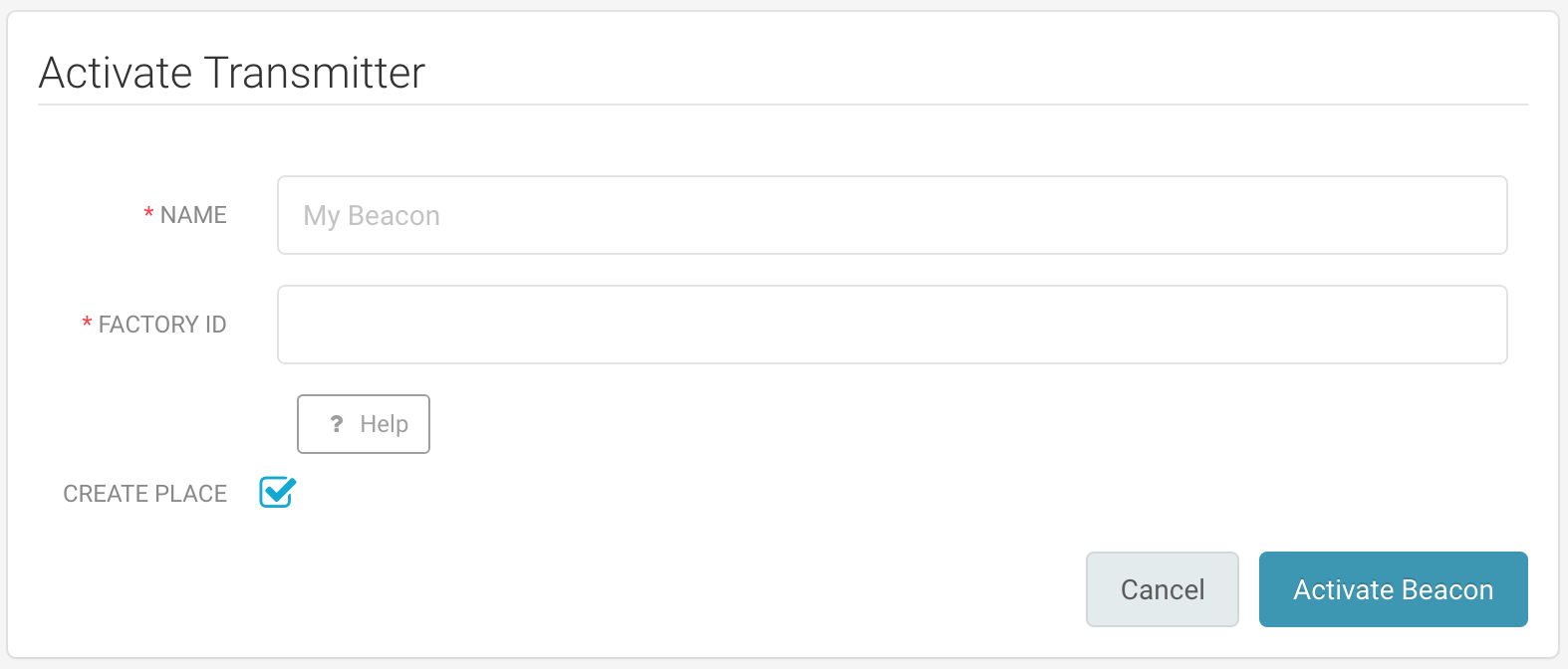 The factory ID is a 9 digit alpha numeric code located on the inside or back of a beacon.

Step 3: If you would like to create a place with this beacon, click the checkbox at the bottom of the dialog titled, "Create Place".
Step 4: Click on the "Activate Beacon" button.
Upon successfully activating your beacon, it will now show up in your list of beacons under the Beacon Management menu item.